Serving Central Wisconsin
Inner Peace
Home Care Services
Serving Central Wisconsin
Providing care and companionship to homebound, elderly, senior adults while lifting the burdens that come with loss of mobility, getting older, and mental decline. Call us at 715-432-2114 to see how we can help!
Services
Transportation To/From Appointments

Administration Medication

Respite Care/Personal Care/Overnight Care

Low Impact Exercises

Billing: Private Pay, Assistance With Submitting to Medicare/Medicaid

Minimum 2 hours for appointments; 24 hour notice for cancellations

More services listed at bottom of page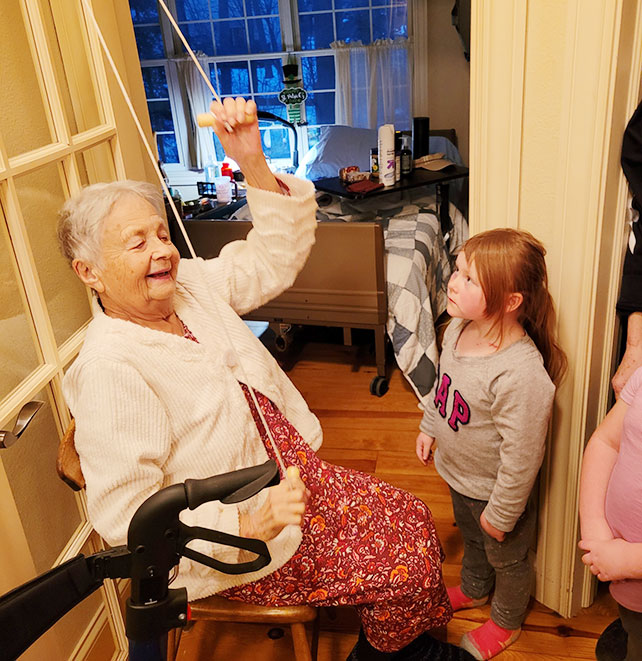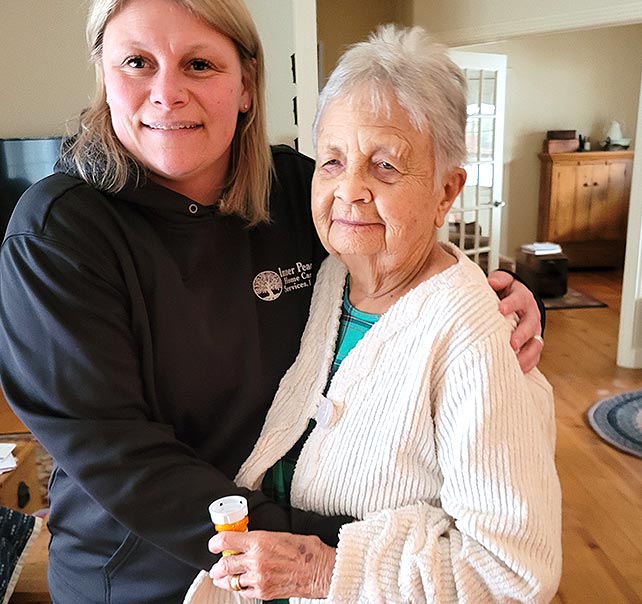 Experienced and Professional
Qualifications
State Certified CNA/Med Tech for 20 Years

14 Years of Hospice Care Experience

Licensed, Bonded & Insured

Hospice Certified, Works with Aspirus Hospice Team
About Us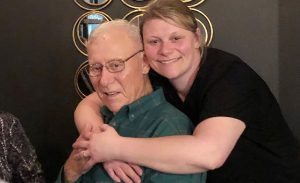 Inner Peace was started by myself, Nicole Groshek, after having the opportunity to provide home care for my Father. Knowing he felt the comfort and love of being at home as his health declined was important to not only him but to me as well. This, along with the prior opportunities I had to provide hospice care to patients and families at a local hospice house drove my desire to reach out to provide home care services to those in our community.
Inner Peace is privately owned, located in Mosinee, WI. We provide home care to the Central Wisconsin area. Whether someone is returning home from a hospital stay, just needs short-term help getting back on their feet, has a chronic illness or is in need of hospice care we are here to help.
Feel free to contact us at 715-432-2114 (Nicole) to learn more about how we can support your loved one and their family of caregivers.
Any questions? Let us know!
Inner Peace
Home Care Services, LLC

Cell Phone: 715-432-2114 (Nicole)

1021 Western Ave
Suite C
Mosinee, WI 54455
Services include bathing/showers, grooming, dressing, medication administration, changing linens, laundry, light housekeeping, and meal prep. We appreciate getting to know our clients' interests, likes and dislikes to be able to provide for them meaningful conversations, stimulation, and activities. We also offer respite care to help families maintain the balance between caregiving and day to day family life.
Current News and Employment Opportunities
Check out our Facebook page for our current news postings.
Interested in joining our team of caregivers? Check out our Employment Opportunities postings on our Facebook page.